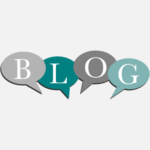 We are pleased to announce our new blog, The Lightening Volt. If that title sounds familiar to you, it's because that was the title of the occasional e-newsletter we've produced for years. BUT we decided it's time to turn that into a blog.
If you are a new visitor, welcome! Fred Davis Corporation is a leading independent wholesale distributor dealing exclusively with energy-efficient lighting since 1983. We've accumulated deep lighting knowledge over that time and we continually screen for the best in efficiency-worthy lighting products.
We'll post on developments in energy-efficient lighting, expert information you can only find here.
Our first few articles will include:
– Efficiency in LED fixtures today: status and variation
– What is "select-able color temperature" and do you need it?
– IoT in lighting and how it can be good and bad for energy efficiency
Don't miss an article! Click below to subscribe to our mailing list.